For a limited time - Free Pumpkin Tea Tasting
Members of the CommuniTEA have an opportunity to sample new teas and provide feedback on your favorites.  Let me know which tea I should add to my fall lineup!
Sleepy Hollow Pumpkin Pie Herbal Loose Leaf Tea is a delightful and aromatic infusion that captures the essence of a classic pumpkin pie. This tea blend typically includes a mix of herbal ingredients such as rooibos, cinnamon, nutmeg, cloves, and hints of pumpkin flavoring.
The result is a warm and comforting brew with a spiced, pumpkin pie-like taste that is perfect for cozy fall evenings or as a festive treat year-round. It offers a caffeine-free alternative to traditional teas, making it suitable for all ages to enjoy the flavors of autumn in a cup.
Pumpkin Chai loose-leaf tea is a delightful and aromatic blend of black tea leaves infused with warm, spicy, and comforting flavors of pumpkin and traditional chai spices.

This seasonal favorite combines the rich earthiness of black tea with the sweetness of pumpkin and a harmonious blend of cinnamon, cloves, nutmeg, and cardamom. It offers a cozy and inviting taste that evokes the essence of autumn and makes for a soothing and flavorful beverage, perfect for enjoying on a crisp fall day.
Regular price
Sale price
$0.00 USD
Unit price
per
Sale
Sold out
View full details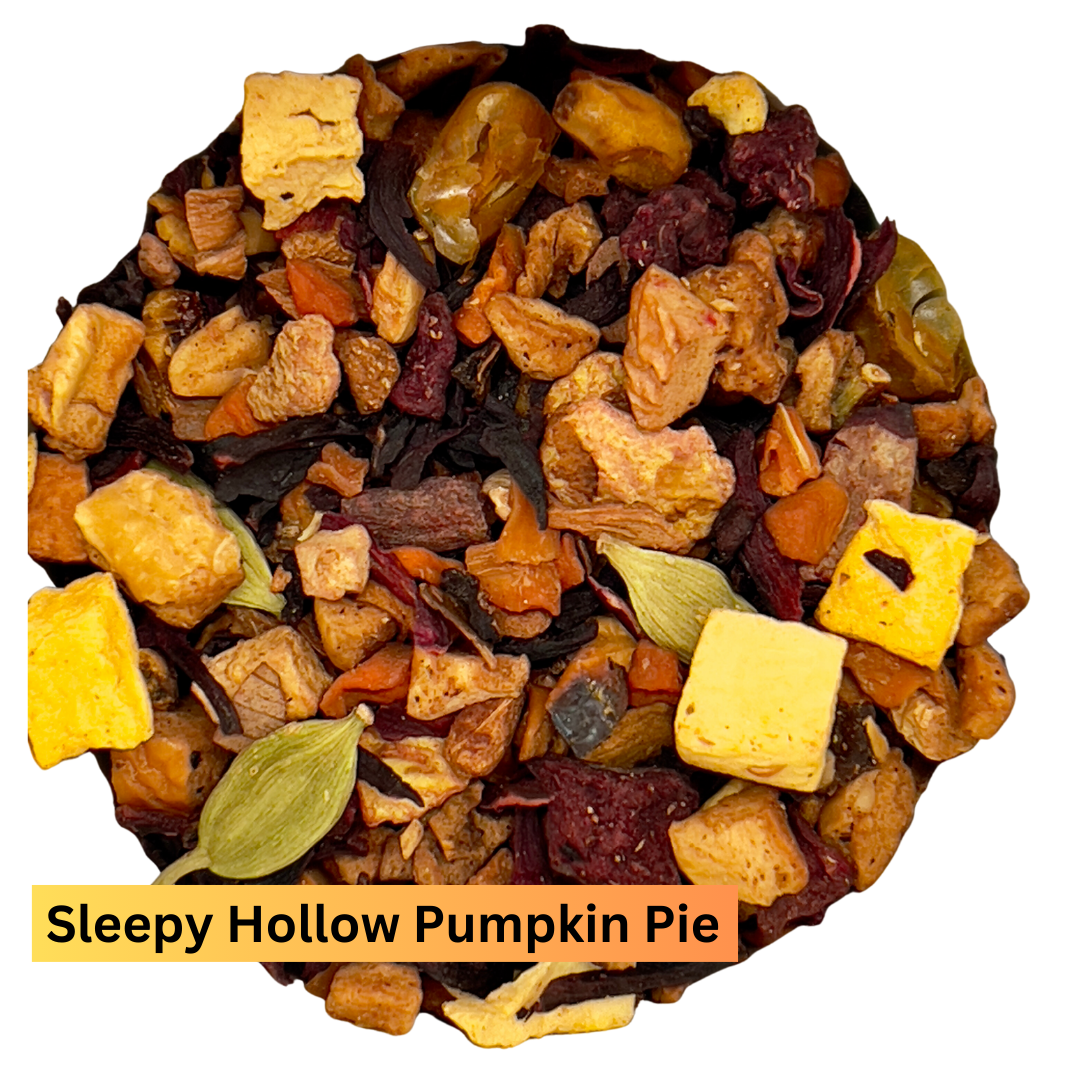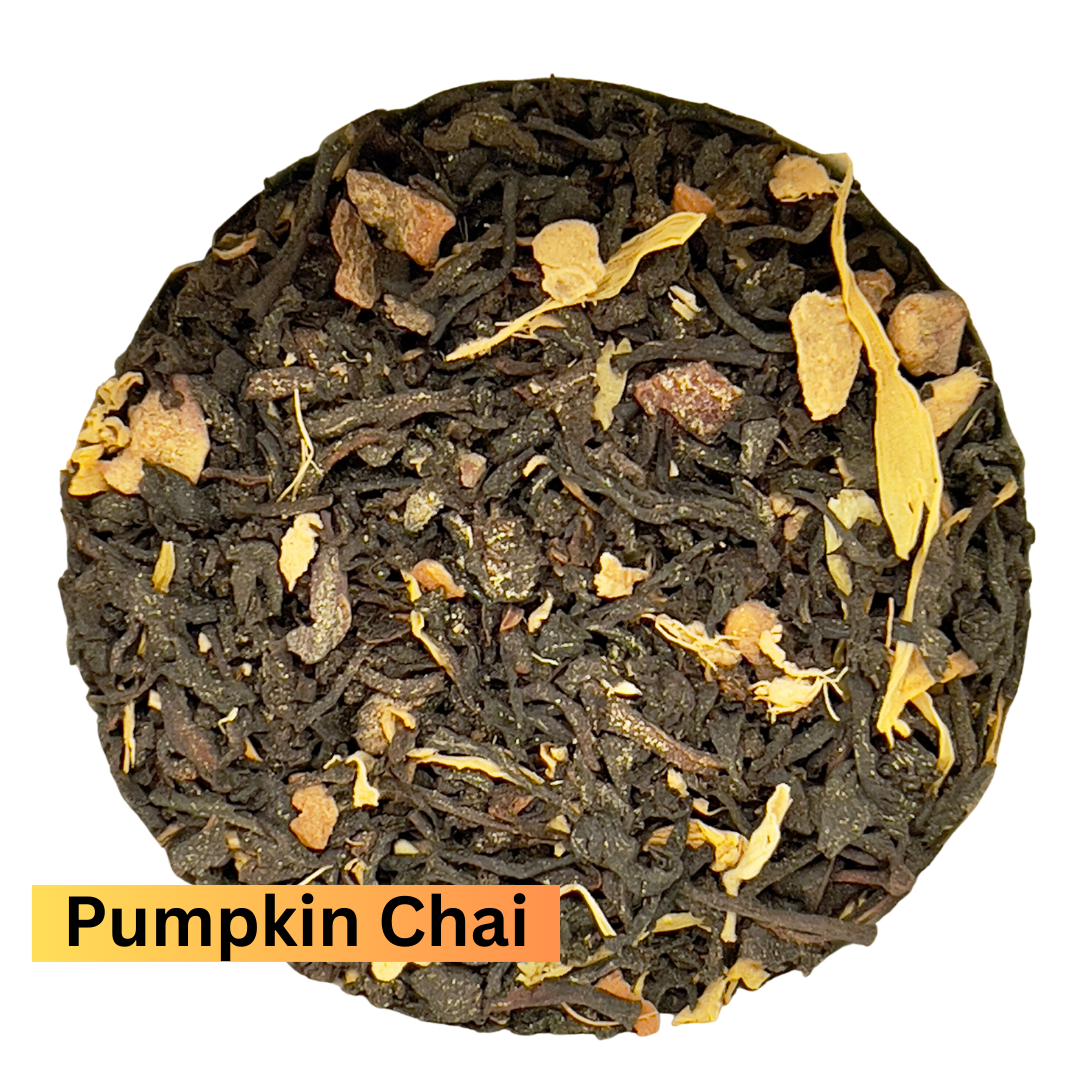 Pumpkin Tea, Delicious!
I loved both teas. I would use the chai when I need an afternoon pick-me-up, and the herbal at night. They are flavorful, but not cloyingly artificial.
Terrylee
Smooth, flavorful, delightful!